Our Premium Process
We build customized and scalable CRM solutions to empower teams
and increase operational efficiencies.
A great CRM is an invaluable asset.
Building the right business for your business allows your sales team to sell faster, your marketing to discover the right channels, and your customer support team to solve issues twice as fast. Here are some examples how:
Increase Sales Efficiency by 40%
With less admin time and the right prospects, your sales team can accelerate and hit higher goals.
Create Powerful Automations
Increase efficiency across your entire company with incredible automations beyond your wildest dreams.
Forecast Revenue to Adjust Resources
Having an accurate forecast of revenue allows executives to make smart decisions on if their team is on track to their goals
Reduce Churn with Effortless Customer Support
Increase efficiency across your entire company with incredible automations beyond your wildest dreams.
It's critical you know the path forward to make the most of your
CRM. With Erabond, you'll never have to question how a project
is benefiting your company's growth trajectory. Here's what the
process looks like.
Conduct Stakeholder Interviews
Every CRM is different. We always start with stakeholder interviews to make sure nothing is missed when building out your CRM.
Map Your Flow of Data
The data you collect on how you generate revenue can be your largest asset or biggest gap. We build out custom Lucidcharts for all of our clients to ensure no piece of important data goes untracked.
Start Implementation
Once we finish mapping out your data flow, we'll start working on building the automation you need to succeed. This can look different for every company; however, you can trust us to create automations that make your business more scalable than ever.
Maintain the CRM
A CRM is only as powerful as the maintenance you put into it. Once we finish building your CRM, we will continue to clean it on a quarterly basis and create automation your team needs to grow your business.
Looking for the Right CRM? Check Out Our Guide!
Choosing the right CRM can be difficult. That's why we put together a brief guide on what to look for so you make the right choice! Download it now to learn what to look for in your company's CRM.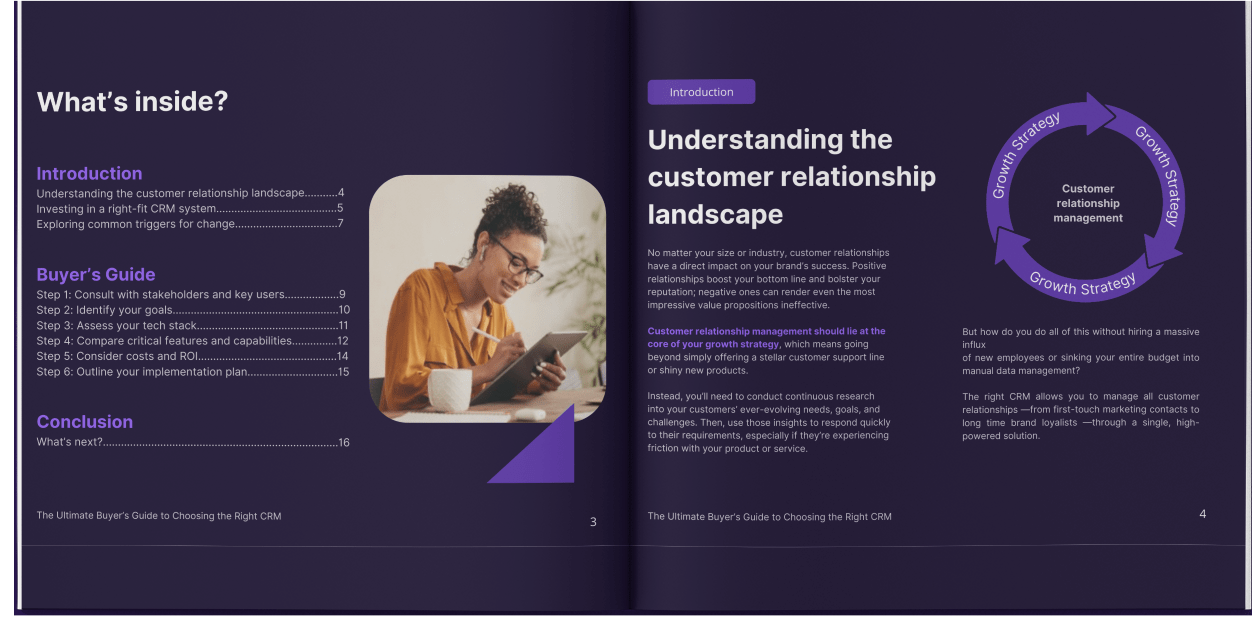 Your CRM Should Multiply Your Company's Success.
Your CRM determines how efficient your revenue team can be.
Imagine your sales cycle dropping quarter by quarter
Imagine your return on ad spend skyrocketing
Imagine your churn dropping without any new feature updates
All of this is possible with a powerful CRM and a partner you can rely on.