Customer Relationship Management Crash Course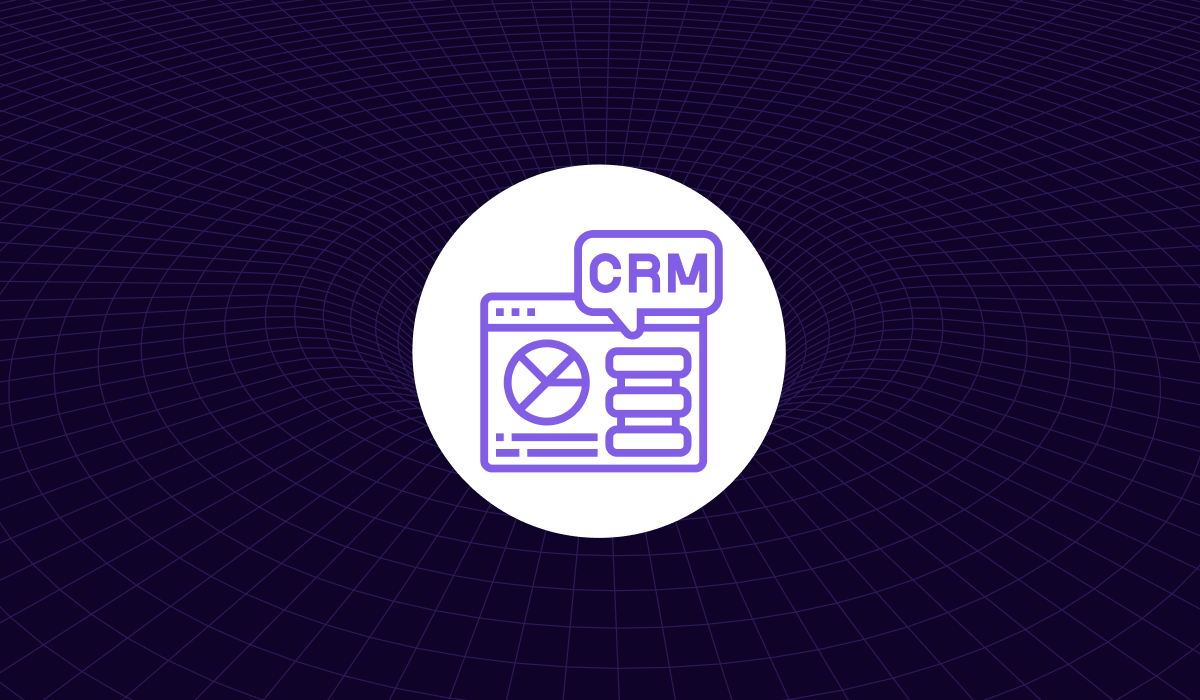 A Customer Relationship Management ( CRM ) system is a platform where your business stores its information on prospects, leads, and customers. This empowers your marketing, sales, and customer support team to track the important data they need to perform their roles.
The Features of a Great CRM
A Customer Relationship Management ( CRM ) can have hundreds of features; however, these are the ones that are most important to ensure your company can benefit from it.
Contact Management
The most basic level of a CRM is the ability to track contacts inside of it. Many think of this as a "business card scanner". As you add new individuals to your company's network, you will want to ensure you are collecting information about their position in their company and their needs.
As marketing teams become more advanced, a CRM can become the place teams track where leads are coming from and what leads them to convert into opportunities.
Email Marketing
If marketing is to be involved in the sales process, email marketing is critical in your CRM to allow your team to send promotions quickly.
Many companies choose not to include email marketing in their CRM and use another tool; however, it can make it difficult to understand the impact email marketing has on revenue.
Email marketing is one of the highest-performing channels with some studies saying it has a 44x return on investment. If marketing is at all in your strategy to drive revenue, email marketing is a must-have inside of your CRM.
Reporting
Reporting is the most important reason to use a CRM. While product teams have a database to pull insights from, the revenue department often is working in the dark. That is why it is critical to store data on sales, marketing, and support in a CRM.
Many insights such as return on investment, pipeline velocity, and churn are critical to the decisions the revenue department makes. Without the right data and reports inside of your CRM, your team is flying in the dark on what is working and what isn't. This can lead to months of wasted efforts and no return on investment from your high overhead.
By tracking your revenue department's data intentionally, you can show key metrics on a day to day basis that drive real growth.
What Industries Benefit from a CRM?
Customer relationship management software can benefit any industry that spends aggressively on marketing, sales, or customer support. This article will focus on companies that can make a large return on investment from their CRM.
Software as a Service Startups
Software as a service startups have the most to win from a CRM because their business relies on recurring business. Most SaaS startups rely on monthly recurring revenue to generate revenue. This means that every sale they make is not guaranteed to stay with the company on a month-by-month basis.
In these situations, churn can have a nasty compounding impact on a business. In these cases, the close of the sale is not the end of the relationship, but the start. Most companies start to upsell, cross-sell, and manage customers to ensure they are staying longer and improving the lifetime value of the company.
With these types of companies, it has never been more important to ensure sales, marketing, and support are all working together. A CRM can bring these teams together in a fashion that multiplies the company.
Informational Product Companies
Informational product companies otherwise known as course sellers can leverage a CRM to a high return on investment because of their opportunities for upsells and the ability to rely on marketing to close deals.
Course sellers benefit from a repeatable product which means much of their effort is focused on product development and marketing. As more products come out to increase customer lifetime value, it is critical to keep track of who is on what course and who isn't. While this seems trivial, this data can be jumbled across many data integrations and lead to upsetting customers being sold for something they purchased months ago.
Additionally, since marketing is critical to the success of a course selling business, marketing attribution decides what channels need more budget and which ones are draining time and energy. By tracking this information in a CRM, your team will have the information to act and see a higher return on investment.
With a CRM, informational products can continue to see a higher lifetime value from their valued customers and market more effectively to the leads that they attract every day.
Agencies
Agencies can benefit from a CRM since it is such a relationship-driven business. It can take years to build a relationship that produces high profits. Your company would like to know what has led to the most successful relationships and how to produce more in the future.
A CRM can track retainers from different clients as well as new product lines. This allows an agency account manager to ensure that a client is progressing towards their goals and receiving new opportunities for growth.
On the sales side, a customer relationship management system can allow agencies to scale their outreach and net new revenue generation. With a well-built pipeline, agencies can command higher rates and increase their margins.
Conclusion
A customer relationship management system can be so much more than a "business card scanner". It can be a tool that multiplies your team's performance and grows top-line revenue. By making the right investments in your CRM, you can maximize your business' potential across sales, marketing, and customer success.